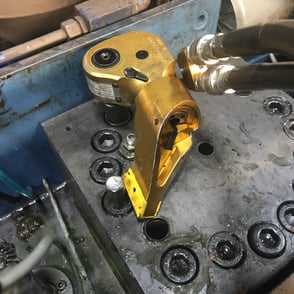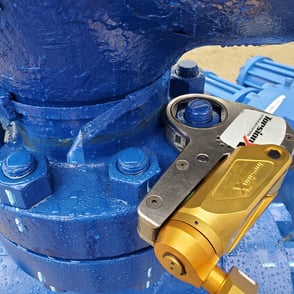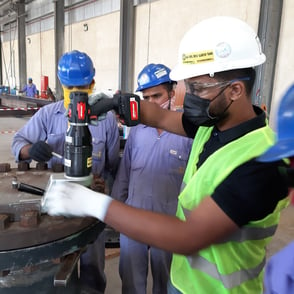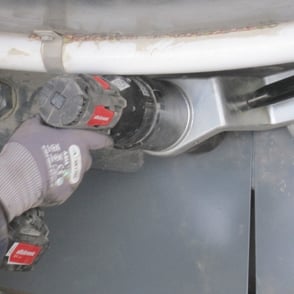 BEST BOLTING TOOLS FOR YOUR JOB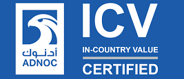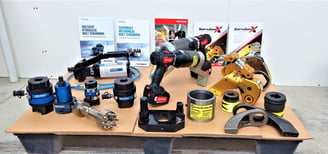 Who We Are
Established in 2004 and evolving organically, Fast Track Industrial Resources LLC today is a well acknowledged Advanced Bolting, Torquing, Tensioning, Jacking & Precision Load Moving, Industrial & Oilfield Solutions Company in the MENA Region.
Our customers, specifically in the oil & energy industry, an industry which powers modern life and fuels economic expansion, prefer procuring products and services with advanced technology & safety which can contribute to their productivity and enhances their competitiveness. We partner with innovative & well recognized manufacturer's & providers worldwide to provide our customers with the required products and services. Our growth as a company can be attributed to a fair, non-discriminatory and ethical way of conducting business with all stakeholders. This in addition to our high quality products and services, industry experience and local value addition, makes us a valued partner for all our customers. Customers have rewarded us again and again with their trust and business as we have always met or exceeded all their requirements by fulfilling our quality and delivery commitments.
In 2018, a new Independent unit Fast Track Mechanical Equipments LLC was established in Abu Dhabi to provide our products and services to the ADNOC GROUP.
Why Us
19 YEARS - (Since 2004) Pedigree in Providing Quality Products & Services in the UAE & MENA
Pedigree Brands:
Hydraulic Torque Wrenches: Plarad, Titan, Hytorc..
Hydraulic Tools: Simplex, POWERTEAM, Enerpac, Lukas, Hilman Rollers, GreenLee, Amkus, BVA, LARZEP, Holmatro..
Electrical: Appleton, Copper Crouse
Pumps: Mission Magnum, Sydex, Double Life
Hi-Force Hydraulic Torque Wrench Supplier in UAE, Hydraulic Tools Supplier in Dubai, UAE & Middle East, Hydraulic Torque Wrench Supplier in Dubai, UAE & Middle East, Bolt Tensioners Supplier in Dubai, UAE & Middle East, Air Operated Double Diaphargm Pumps Supplier in Dubai, UAE & Middle East, Hydro Test Pumps Suppliers in Dubai, UAE & Middle East, Mud Pumps Supplier in Dubai, UAE & Middle East, Hoists & Winches Supplier in Dubai, UAE & Middle East, Rice Hydo Test Pumps UAE, Hydraulic Equipment Repairs in Dubai, UAE
Widest range of Bolting/Torquing/Tensioning Solutions in UAE & MENA
Mission
Meet or exceed our clients' expectations, the first time and every time, through the application of proven quality principles at all levels of our service delivery process, while being guided by manufacturer's recommendations and customers' requirements.
Fast Track Assurance
Fast Track endeavors to sell products and services that are of the highest quality and specifications. We distribute products & services from only reputable manufacturers who help us provide the best after sales service and support to our valued customers.
alkitronic-AIR/ELECTRIC/BATTERY OPERATED NUT RUNNERS | TORSIONX-HYDRAULIC TORQUE WRENCHES
BOLTIGHT-HYDRAULIC/SUBSEA BOLTTENSIONERS | SUPERBOLT-MECHANICAL BOLT TENSIONERS
HYTORC BOLTING TOOLS RENTAL & CALIBRATION UAE | PETOL REFINERY WRENCHES
PORTABLE PIPE CUTTING & BEVELLING MACHINES | PIPE COLD CUTTING MACHINES
FLANGE FACING MACHINES AND FLANGE TOOLS
#BOLTINGTOOLSINUAE #TORQUEWRENCHESDUBAI #TORKSTARDUBAI #WRENTORQUEWRENCHESDUBAI #HYTORCBOLTTENSIONERSDUBAI #INDUSTRIALBOLTINGDUBAI #HYDRAULICTORQUEWRENCHESDUBAI #BOLTINGSERVICESDUBAI #BOLTINGSERVICEUAE #BOLTTENSIONERSUAE #BOLTTENSIONERINGUAE #SUBSEABOLTTENSIONERDUBAI #DUBAI #UAE #ADNOC #NAWAH #EMIRATES STEEL #DEWA ##BOLTINGTOOLSINUAE #TORQUEWRENCHESDUBAI #TORKSTARDUBAI #WRENTORQUEWRENCHESDUBAI #HYTORCBOLTTENSIONERSDUBAI #INDUSTRIALBOLTINGDUBAI #HYDRAULICTORQUEWRENCHESDUBAI #BOLTINGSERVICESDUBAI #BOLTINGSERVICEUAE #BOLTTENSIONERSUAE #BOLTTENSIONERINGUAE #SUBSEABOLTTENSIONERDUBAI #DUBAI #UAE #ADNOC #NAWAH #EMIRATES STEEL #DEWA #DPWOR#BOLTINGTOOLSINUAE #TORQUEWRENCHESDUBAI #TORKSTARDUBAI #WRENTORQUEWRENCHESDUBAI #HYTORCBOLTTENSIONERSDUBAI #INDUSTRIALBOLTINGDUBAI #HYDRAULICTORQUEWRENCHESDUBAI #BOLTINGSERVICESDUBAI #BOLTINGSERVICEUAE #BOLTTENSIONERSUAE #BOLTTENSIONERINGUAE #SUBSEABOLTTENSIONERDUBAI #DUBAI #UAE #ADNOC #NAWAH #EMIRATES STEEL #DEWA #DPWORLD
#BOLTINGTOOLSINUAE #TORQUEWRENCHESDUBAI #TORKSTARDUBAI #WRENTORQUEWRENCHESDUBAI #HYTORCBOLTTENSIONERSDUBAI #INDUSTRIALBOLTINGDUBAI #HYDRAULICTORQUEWRENCHESDUBAI #BOLTINGSERVICESDUBAI #BOLTINGSERVICEUAE #BOLTTENSIONERSUAE #BOLTTENSIONERINGUAE #SUBSEABOLTTENSIONERDUBAI #DUBAI #UAE #ADNOC #NAWAH #EMIRATES STEEL #DEWA #DPWORLD
#ENERPACHYDRAULICCYLINDERSUAE #ENERPACHYDRAULICPUMPDUBAI #ENERPACHYDRAULICTOOLSUAE #HYDRAULICTOOLSUAE #AIROPERATEDDOUBLEDIAPHRAGPUMPS #WILDENPUMPSUAE #PUMPSUAE.COM #GULFICONHYDRAULICTOOLS #HIFORCEDUBAIHYDRAULICPUMPS #ENERPACRENTALJACKS #GRACOAODDPUMPS #INGERSONARANDWINCHES #NUTSPLITTERUAE #POWERTEAMHYDRAULICTOOLS #HYDRAULICJACKSRENTALUAE #DUBAIHYTORC #DUBAIBOLTTENSIONERS #BOLTINGTOOLUAE.COM #FTMECHANICAL.COM #FASTTRACKINDUSTRIAL.COM #FASTTRACKINDUSTRIALRESOURCESLLCDUBAI #FASTTRACKMECHANICALEQUIPMENTSADNOC #NORBARTORQUEWRENCHES #NORBARTORQUETOOLS #ALKITRONICTORQUEWRENCHES #TORSIONXHYDRAULICTORQUEWRENCHES #BOLTINGTOOLSHYTORC #FORRENTHYDRAULICTORQUEWRENCHESHYTORC #STEALTORQUEWRENCH #HYTORCAVANTI #HYTORCMXT #HYTORCXLCT #HYTORCHYAIRPUMP #HYTORCMIDDLEEAST #HYTORCJEBELALI #HYTORCSAUDI #HYTORCGE #HYTORCSIEMENS #CONTROLLEDBOLTINGUAE #INDUSTRILABOLTINGSERVICESHYDRATIGHT #INDUSTRIALBOLTINGSERVICESITH #BOLTTESIONERSHYDRATIGHT #BOLTTESIONERSTENTECALTLASCOPCO #NORDLOCKBOLTINGMIDDLEEAST #BOLTTIGHTMIDDLEAST #BOLTIGHTFASTTRACKINDUSTRIAL #TORSIONXFASTTRACKINDUSTRIALDUBAI #ALKITRONICFASTTRACKINDUSTRIALDUBAI #HYDRATONPUMPSUAE #VERDERPUMPSUAE #KITOJAPAN #ELEPHANHOISTSUAE #ACECRANEDUBAI #KONECRANEDUBAI #ABUSCRANES #KULIHOISTSCRANESDUBAI #BOLTINGTRAINING #CONTROLLEDBOLTINGTRAININGINUAE #ADVANCEDBOLTINGSERVICES #ADVANCEDBOLTINGTOOLS #BOLTINGTOOLUAE.COM #TRISTARTTORQUEWRENCHESRENTAL #POWERMASTERTUBETOOLS #TRISTARTTUBECLEANING #NORDLOCKBOLTIGHTSUPERBOLTUAE #NORDLOCKWASHER #DILMUNIANORDLOCKWASHERS #HIFORCELOADSKATES # GOODWAYTUBECLEANING #ELIOTTTUBECLEANING #ALYASATBOLTTENSIONERS #PIPELINESERVICES #FLANGEMANAGEMENTOOLS #HEATEXCHANGERTOOLS #TURBINETOOLS #REFINERYTOOLSUAE #ADNOC #DUBAI #ABUDHABI #DPWORLD #PETOLCHAINTONGS #TITANCHAINTONGS #REFINERYWRENCHES #MECHANICALTENSIONERNORDLOCKSUPERBOLTUAE #MISSIONMAGNUMMUDPUMPS #DOUBLELIFEMUDPUMPS #MCMMUDPUMPS #ODRILLMUDPUMPS #APPLETONELECTRICRECPTABCLE #APPLETONELECTRICPLUGS #COPPERCROUSEHINDMIDDLEEAST #ADALETJUNCTIONBOXEDDUBAI #ADALETSWITCHESDUBAI #HO7RNGRUBBERFLEXIBLECABLESDUBAI #GREENLEEBENDER #HYDROTESTPUMPSDUBAI #GKSLOADSKATESDUBAI #GKSTROLLEYSDUBAI #HILMANROLLERSLOADSKATES #JDNAIRHOISTS #LIFTONHYDRAULICJACKS #SIMPLEXENERPACJACKS #SIMPLEXMECHANICALJACKS #POSTTENSIONINGDUBAI #MONOSTRANDJACKSDUBAI #POSTTENSIONINGPUMPSDUBAI #FASTTRACKPOSTENSIONINGDUBAI #parkerHERLREFRIGERATIONVALVESMIDDLEEAST #PARKERHERLDUBAI #PARKERHERLFASTTRACK #REFRIGERATIONVALVESDANFOSS #DANFOSSVALVES #CALIBRATIONUAE @TORQUEWRENCHCALIBRATIONUAE #TORQUEWRENCHCALIBRATIONMACHINESUAE #CALIBRATEYOURTORQUEWRENCHESWITHFASTTRACKINDUSTRIALINDUBAI #bopBOLTTORQUING #GETURBINEINSTALLATIONTOOLS #SIEMENSTURBINETORQUETOOLS #WINDENERGY #MASDARWINDENERGY #OFFSHORERIGTORQUEWRENCHES #RASLAFFANTORQUETOOLS #QATAR #BAHRAIN #KHOBARSAUDITORQUEWRENCHES #MUSCATTORQUINGTOOLS #IRAQDRILLINGTORQUEWRENCHES #ARMEDFORCETORQUEWRENCHESABUDHABI #PLARADTORQUEWRENCHESDUBAI #NORWOLFCALIBRATORDUBAI #RENTALTORQUEWRENCHESDUBAI #REPAIROFHYTORCBOLTINGTOOLSUAE @TORQUEWRENCHESCALIBRATION #STEALTHHYTORC #AVANTIHYTORCDUBAI000000
Bolting Tools Serviced & Calibrated